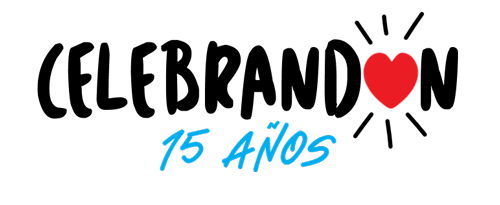 On May 17th, 2000, Brandon held his first event. A party called Brandon gay day. Five years later, on May 17th 2005, we found the physical space where casaBrandon works today and that same day, we were notified that the Civil Association had finally obtained its legal status. And the most incredible thing is that May 17th is the international day against discrimination on the basis of sexual orientation and gender identity. Believe it or not.
Casa Brandon is 15 years old and we were preparing a big party. But obviously our priorities changed and now we are focusing on maintaining the space. 
Casa Brandon opened its doors with the hope of being able to offer a meeting place for the LGBTIQ community and as always love was interspersed there, pushing everything forward.
Today, in a particularly difficult time for everyone, we continue to work and build. We continue to make plans and, against a bleak picture, we are dedicated to IDEATING OUR BIRTHDAY by the time we can return. As a way of transforming our present we get creative, building a bridge until that day when we can open the doors of our little casaBrandon to celebrate these 15 years of ARTIVISM, ALL TOGETHER. 
CasaBrandon is home to artists, producers, cultural managers of the independent circuit and all those who want to be part of the Brandon mystique, making live music shows, poetry readings, art exhibitions, book presentations, lectures, talks, film/video projections, theater, dance, performance, festivals and fairs. 
Today we need you, your contribution helps us plan the reopening celebration and our 15 years of contribution to the LGBTTIQ+ cultural community.
Thank you.
Team Casa Brandon.
"Editorial Brandon" is, in accordance with the objectives of Brandon Asociación Civil, a non-profit project. In this way, all proceeds are used for reprinting titles.